Do You Have A Kitchen Countertop Project We Can Help With?
Specialists In Modern Kitchen Countertops
Our countertop materials currently include 4 series, 11 categories, 24 suits, 362 materials, and new materials that are constantly emerging every year. The best-selling products on the market today are the Caesar series quartz stone slabs and the Brazilian granite countertops, which we all provide.
Latest News
Our factory has different new orders in production every week. We will also update the latest processing technology of the countertops and various customized countertop products on the Blog page of our website. Welcome to follow us.
Choosing marble as the countertop of kitchen cabinets seems to be a relatively common situation, but in fact, marble can also be chosen for wall treatment and sinks. Here are some examples. For example, marble
All Kitchen Counertops Recent Work
The following is the display effect of our recent countertop engineering order, welcome to browse, and also look forward to your call or e-mail inquiry, thank you.
Why Choose All Kitchen Countertops?
All kitchen countertops provide more than 360 different stone materials, which can perfectly match your stone tabletop needs, including different materials such as natural and artificial, such as granite, marble, jade, quartzite, engineered quartz stone, porcelain, microcrystalline stone, etc. , Under the premise of ensuring the best product quality, we do our best to help customers control costs,
Our Customers' Saying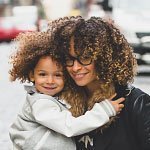 "The quartz stone bathroom countertops of EDG Stone are exactly what we have been looking for, not only because of its high-cost performance but also because of their unparalleled professionalism. Thank you for your help!"
"Richard Xiong and his team impressed me very much, because their professional work and high-quality quartz countertop products have rejuvenated my hotel. I hope we will have more opportunities for cooperation."
Trusted Partners
We have star hotel customers who have cooperated for more than 10 years, such as The NoMad Hotel in the United States, as well as high-end hotel customers in countries such as Canada, the United Kingdom, Australia, Qatar, and so on. , Marble, quartz stone, jade, limestone and travertine, and other toilet countertop products.
Building Inspiring Kitchens & Bathroom
All kitchen countertops team with over 15-year experiences, specializing in design, fabrication, and installation of any type of stone for commercial and residential. Warmly welcome project purchasing manager, individual homeowners & designers, and whole sellers, etc. write us your requirement.